VIRTUAL RECEPTIONIST SERVICES
In today's competitive business world, every call counts. A missed call can mean a missed business opportunity. Meetings, office breaks, and holidays are all a part of the everyday business environment making it impossible for you to be at your desk all the time. To make sure no call goes unanswered, get in touch with Mbsap and get access to virtual receptionist services.
Get a FREE QUOTE
Make Mbsap work in 24 hours!
Call us now. Toll Free : +1-800-674-3751 (usa/canada)
VIRTUAL RECEPTIONIST SERVICES
Mbsap is a leading provider of virtual receptionist services in India and by opting for Mbsap live receptionist services, you can either avail of full-time live receptionist services or part-time help with overflow calls. Our virtual receptionist will act as a virtual extension of your company. Our trained and qualified virtual receptionists will help you stay connected with your current and prospective business customers via telephone, e-mail, general correspondence, or chat. Just tell us your virtual receptionist requirements and we will customize our services to meet your business needs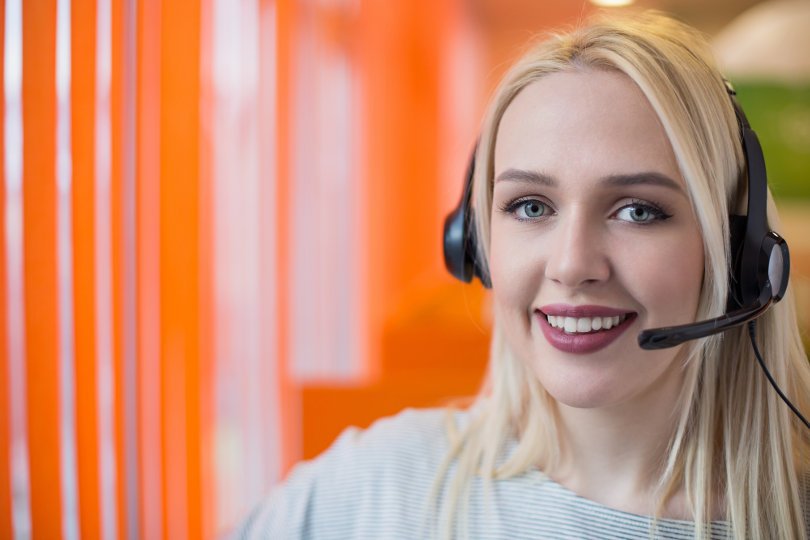 Virtual Receptionist Services We Offer
Mbsap is a premier virtual receptionist service provider and can provide you with a virtual receptionist that provides highly specialized services. With our virtual receptionists, you can leave the front-office tasks in capable hands and focus your time on growing your business. Our virtual receptionist pricing is also highly competitive and cost-effective, helping you to get the maximum return on your investment. If you are looking for a virtual receptionist for small businesses or a live receptionist for small businesses, you need look no further. We have over 22 years of experience in providing remote receptionist services to small and large companies.
Our virtual receptionist provides the following services and more –
 Answer, screen, and forward your business calls
 Send your calls to your voicemail
 Effectively sell your products or services
 Provide 24/7 customer care for your business
 Return calls to your customers on your behalf
 Reply to e-mails from your customers
 Take messages and send them to you via e-mail or fax
 Schedule appointments
 Manage diaries
 Manage the allotment of meeting rooms
 Handle event coordination
 Handle queries and complaints
 Greet all callers
 Manage and track office supplies
 Assist the HR team with various processes like recruitment and termination
Why Opt for Live Virtual Receptionist Services?
Mbsap virtual receptionist services to us, one of the leading virtual receptionist companies, makes sense for a whole host of reasons, including –
 Mbsap to a live virtual receptionist will save you not only the cost of having to hire a full-time receptionist but will also save you the space of allotting an extra desk for an actual employee.
With a live virtual receptionist handling your calls 24×7, you can have peace of mind knowing that you are not missing any business opportunity and that all your customers are taken care of.
 A live virtual receptionist does not call in sick or ask for benefits.
 You will have no more phone interruptions when you are in important meetings.
 Your business will flourish and your customers will be pleased that they are well cared for.
 Your customers will be pleased with your efficient customer support and give you repeat business.
 Our remote receptionist service executives are experienced customer service professionals.